---
indian bridal wedding shoes/women green lehnga gold jutti shoes/wedding flats/ballet flats/jasmine shoes/khussa shoes/punjabi sh
SKU: EN-G20422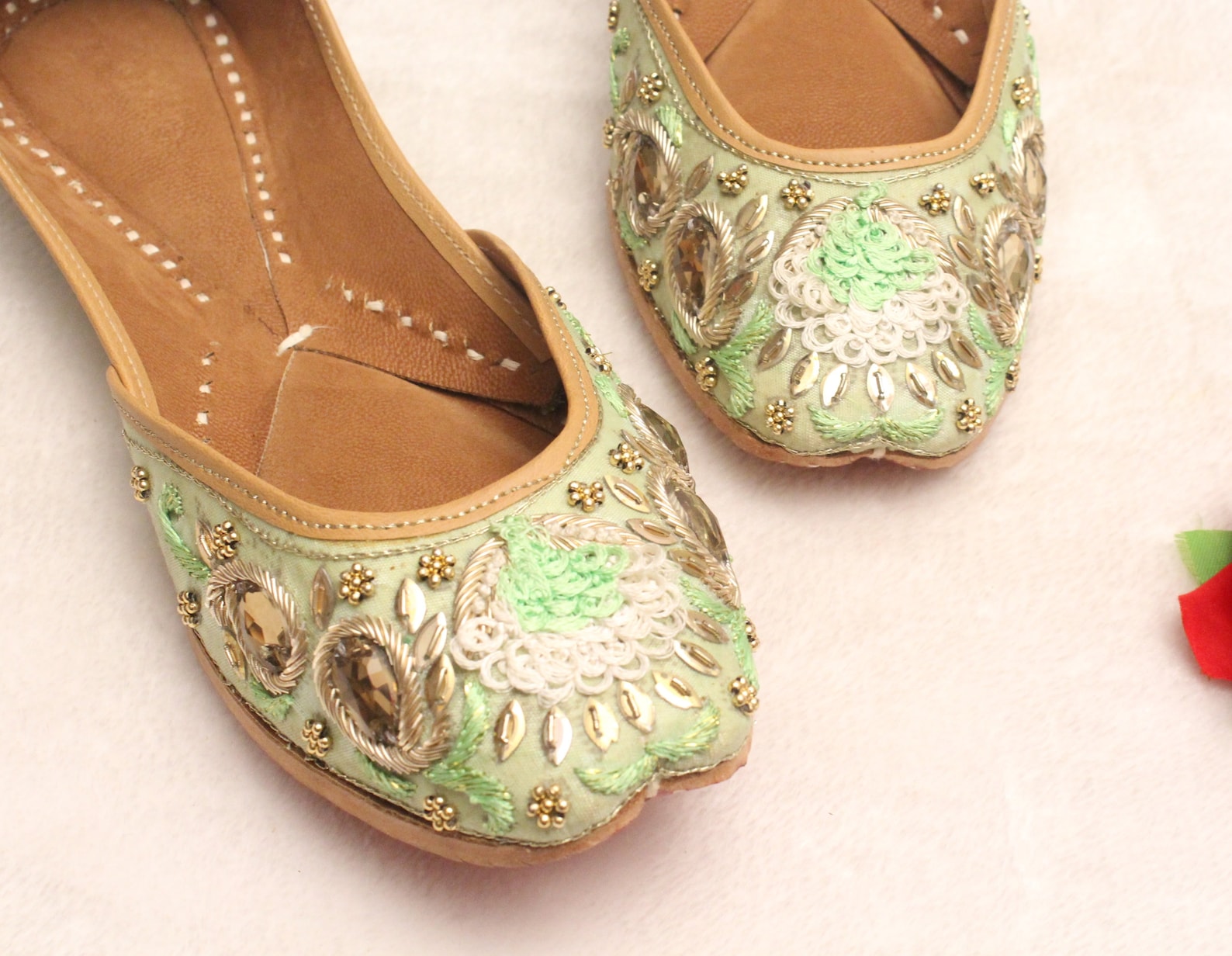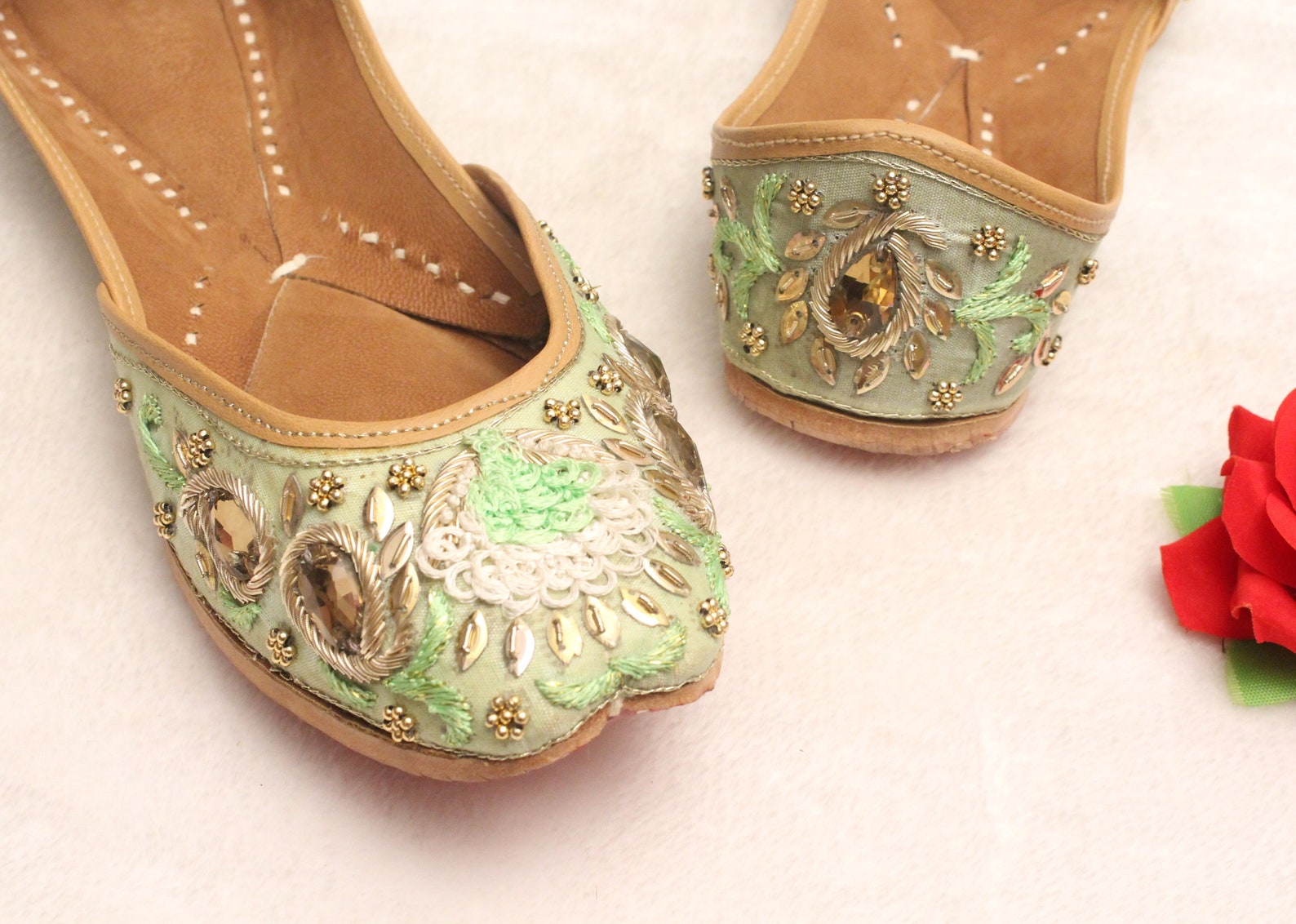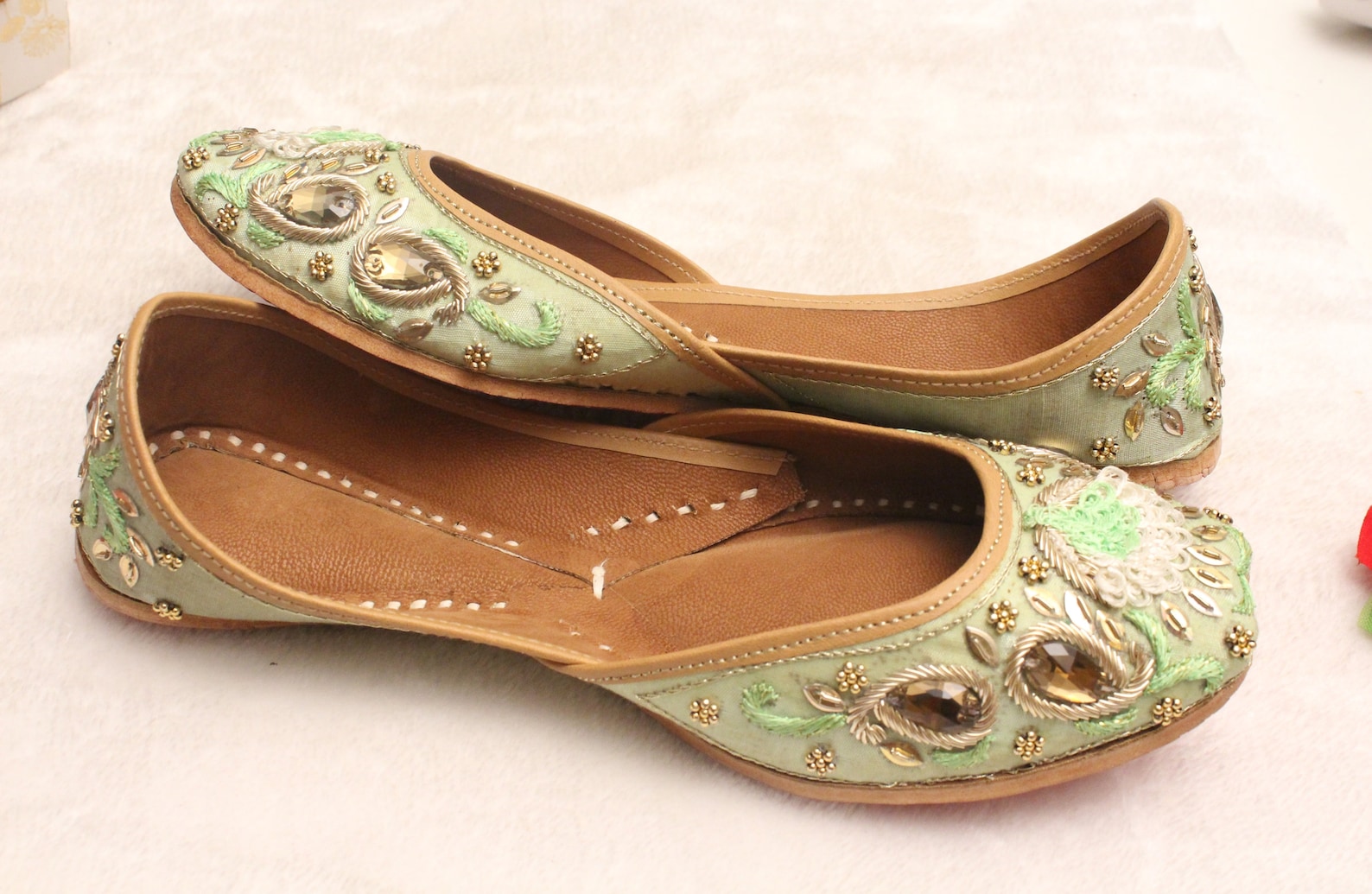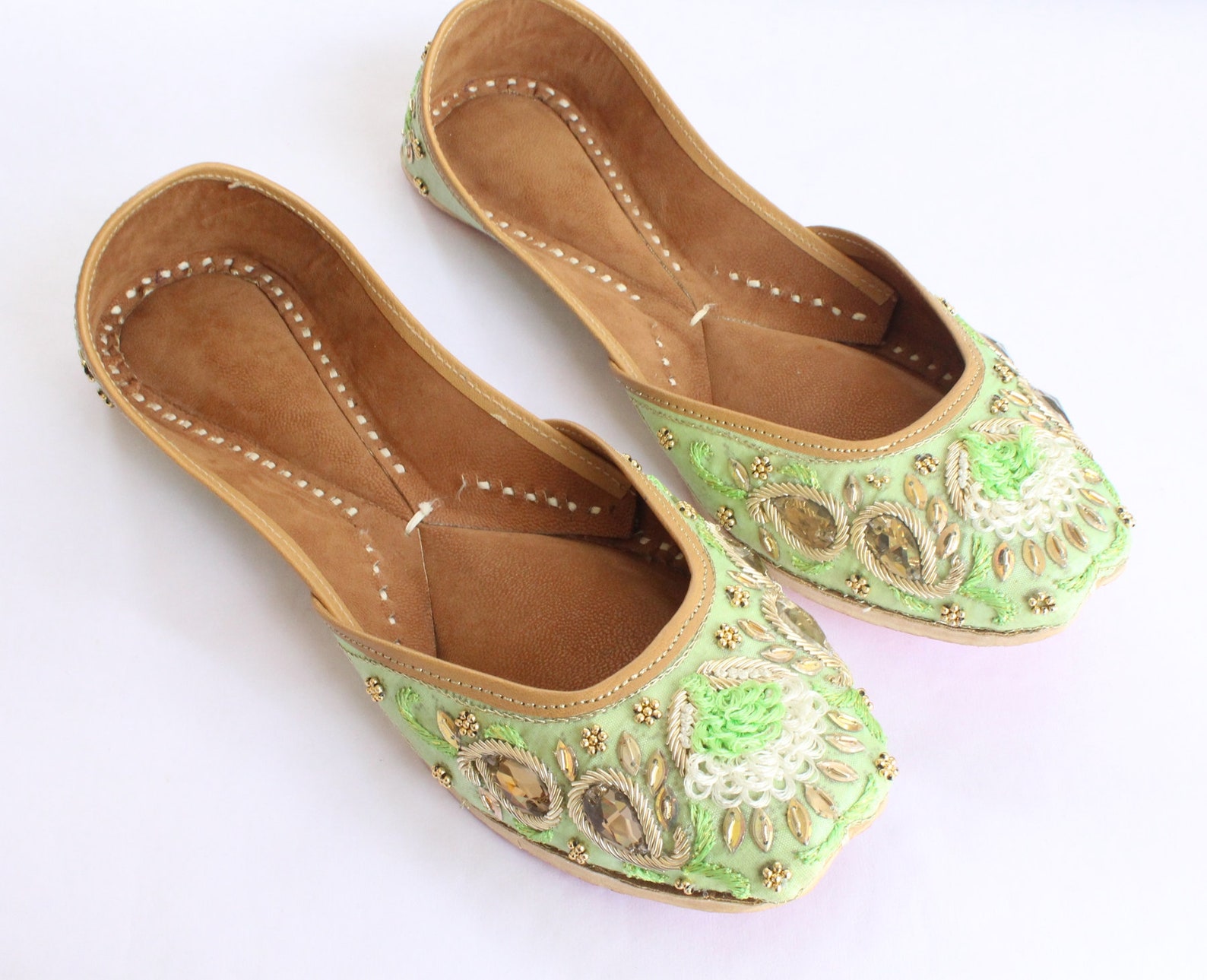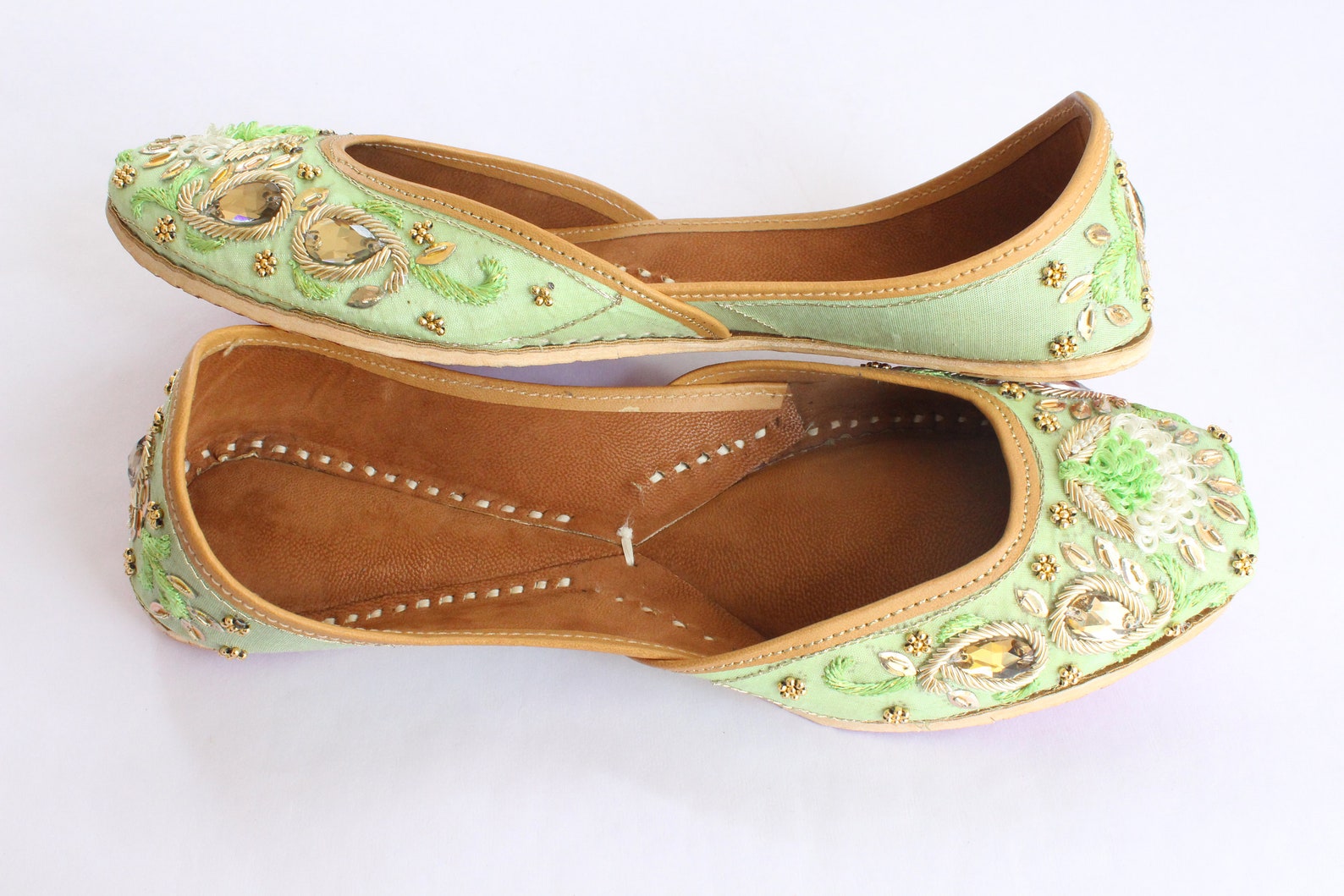 indian bridal wedding shoes/women green lehnga gold jutti shoes/wedding flats/ballet flats/jasmine shoes/khussa shoes/punjabi sh
The gallery, in the Lesher Center for the Arts, is open from noon to 5 p.m. Tuesday through Sunday, and from 6 to 8 p.m. on dates of evening performances at the Lesher. "Peaceable Kingdom" invites prominent curators to assemble a collection of innovative and appealing works by national artists. This exhibition will explore the presence of animals in the visual arts, and how they appear as metaphors, totems, objects of fear and sources of emotional attachment and affection. This juried exhibition will encourage artists to meditate on the complex and diverse relationships between humans and animals, addressing such issues as antagonism, admiration, attachment, and even the politically charged issue of animal rights.
Fall Floral Festival: indian bridal wedding shoes/women green lehnga gold jutti shoes/wedding flats/ballet flats/jasmine shoes/khussa shoes/punjabi sh Floral designers interpret art from the Triton Museum's permanent collection, An opening night party features light hors d'oeuvres and no-host beer and wine, Oct, 15, 6:30-9:30 p.m, $50 per person, Triton Museum of Art, 1505 Warburton Ave., Santa Clara, 408.247.3754, Gypsy Airs Symphony: Silicon Valley presents a program of Hungarian, Romanian and Spanish Gypsy music, led by guest conductor Gregory Vajda, With soloist Lajos Sarkozi, a 19-year-old violin prodigy, Featuring music by Ravel, Kodaly, Bartok, Pablo de Saraste and others, Oct, 16, 8 p.m, and Oct, 17, 2:30 p.m, $39-$75, California Theatre, 345 S, First St., San Jose, 408.286.2600 or www.symphonysiliconvalley.org..
Pacifica 4-H Club — (First Wednesday of the Month) Meets every first Wednesday of the month, 7 to 8:30 p.m., in the Ingrid B. Lacy library. All boys and girls, ages 5-19, are welcome to join. For information, call Theresa Jaramillo at 355-6466 or pacifica4h@gmail.com. Single Golfers Tee Off at Sharp Park — The Bay Area Chapter of the American Singles Golf Association (ASGA) has selected Pacifica's Sharp Park as the site of their twice-monthly golf outings. Outings are scheduled for the first and third Tuesdays of the month. The golfers hope to finish several holes of twilight golf before adjourning to the bar and restaurant at Sharp Park to socialize and conduct chapter business. Interested single golfers can visit www.SinglesGolf.com/bayarea for more information on the Bay Area Chapter. Interested single golfers can join the Bay Area chapter through the website or by calling 1-800-477-8787. Annual dues are $70.
She continued her studies after moving to San Jose with her husband in the 1970s, earning a degree in dance from San Jose State while raising a family, With the encouragement of choreographer-teacher Lucas Hoving, she started setting her own dances and organized her first major performance in 1981, Over the years, she indian bridal wedding shoes/women green lehnga gold jutti shoes/wedding flats/ballet flats/jasmine shoes/khussa shoes/punjabi sh has presented her work at Jacob's Pillow, received numerous commissions, collaborated with an array of major arts organizations and addressed the loss of her son John to AIDS in 1989 with the wrenching and unsentimental five-part dance drama "Shatterings." Reviewing its world premiere in San Diego, the Los Angeles Times described Michael Howerton's central performance as "shattering."..
TheatreWorks. "Water by the Spoonful." Aug. 20 through Sept. 14. Regional premiere of Pulitzer Prize-winning drama by Quiara Alegría Hudes. Directed by Leslie Martinson. "Follows a community of strangers who seek refuge from their troubles in an online chat room for lives in recovery, and their interactions with the moderator of this safe haven, who turns out to be running from demons of her own. When real and virtual worlds collide, notions of family, forgiveness, community, and courage are challenged as the characters fight to move forward against their crumbling realities." Mountain View Center for the Performing Arts, 500 Castro St., Mountain View. $19-$74 (discounts available). theatreworks.org or 650-463-1960.