---
ballet earrings, ballet charm earrings, ballerina earrings, ballerina charm earrings, charm earrings, ballerina asymmetrical ear
SKU: EN-G20558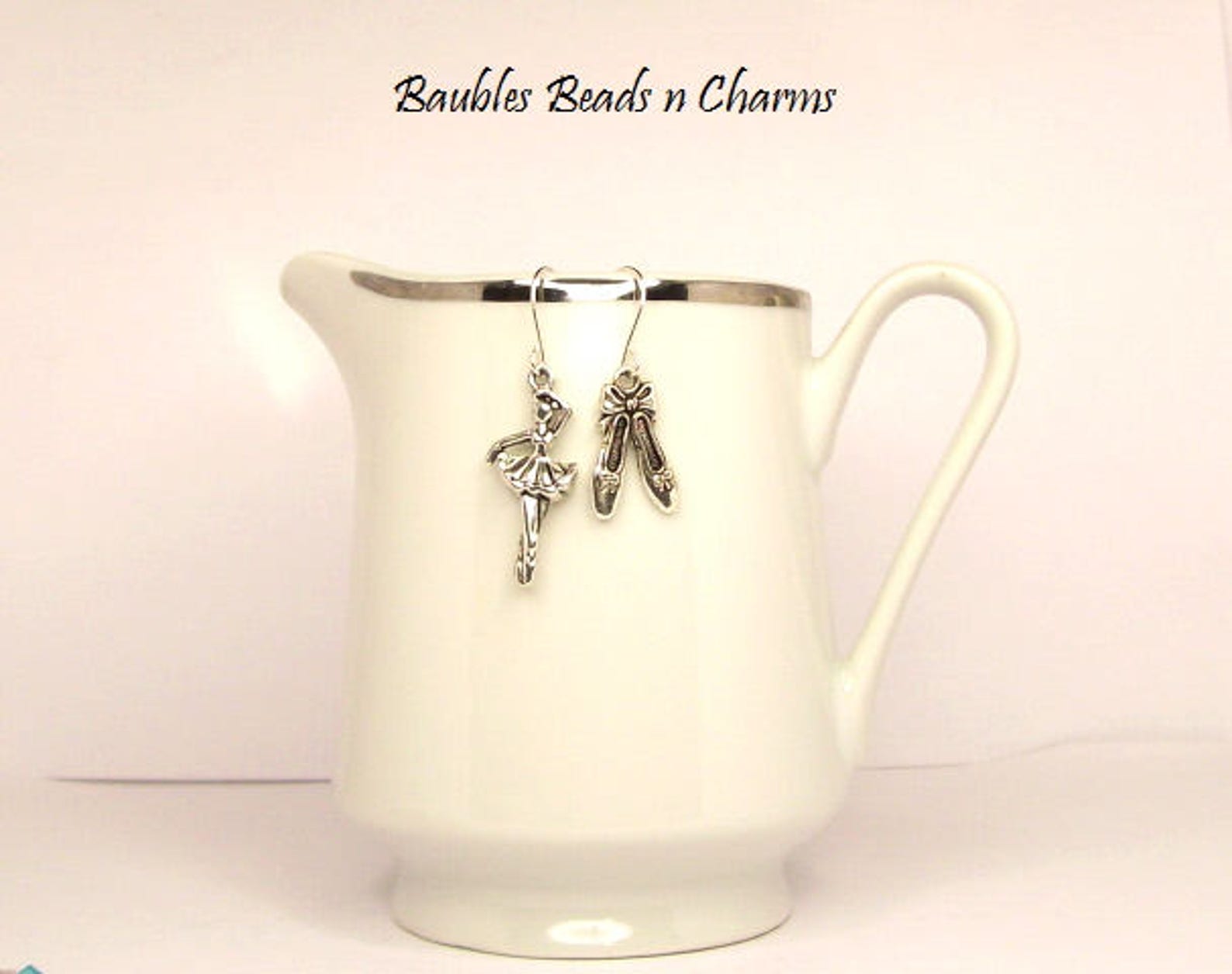 ballet earrings, ballet charm earrings, ballerina earrings, ballerina charm earrings, charm earrings, ballerina asymmetrical ear
A 1940s dance party will be held on Aug. 8 from 7 to 10 p.m. Attendees are invited to dance under the lights to the tunes of the big band era, featuring the Swing Solution. Admission is $10. The following day, Aug. 9, is a Living History Day, featuring live '40s big band music, swing dancing, fashion show, victory parade, vintage vehicles, hands-on exhibits and children's activities. The event is from noon to 4 p.m. and admission is $5. Kids and active and veteran members of the military get in for free.
Top ThreeI never thought that a Viennese waltz would be one of my favorite dances, but when Team Past — James Hinchcliffe and Sharna Burgess, Calvin Johnson and Lindsay Arnold, Ryan Lochte and Cheryl Burke, and Maureen and Artem — performed the dance, it was ballet earrings, ballet charm earrings, ballerina earrings, ballerina charm earrings, charm earrings, ballerina asymmetrical ear gorgeous, "It was very brave to go for a Viennese waltz," said Len, "but it came together beautifully, It was a pure team dance.", The other judges were equally enthusiastic and Carrie Ann Inaba thought it was like a professional all-pro dance, I loved the costumes and the choreography, and all of the celebs performed very well, The team received two 9s and two 10s for a score of 38, which was added to each of the couples' scores..
Pop-up Art Gallery: Opening 6-9 p.m. Feb. 14, JPG@The Bank, 3525 Mt. Diablo Blvd., Lafayette. Exhibit is titled: For the Love of Art. http://bit.ly/2Mqto0n. The Last Sermon of Sister Imani: Feb. 14-March 3, Live Oak Theater, 1301 Shattuck Ave., Berkeley. Adrian, an up-and-coming politician, needs the endorsement of Danielle, a spiritual leader named Sister Imani. Sliding scale. $10-$30. http://theatrefirst.com/tickets. Ninth annual San Jose Jazz Winter Fest: Feb. 14-27, downtown San Jose. Winter Fest presents jazz, blues, Latin and related genres in intimate venues in San Jose. This year's lineup features artists such as Aaron Diehl, Charles McPherson, and vocalist Catherine Russell. $15-$38. sanjosejazz.org/winterfest.
The ghost town has been part of the California Park System since 1962, its buildings kept in a state of arrested decay with foundations stabilized and intact roofs and windows to keep out the elements,  Many buildings are just as they were when their last residents abandoned them, some with dinner plates on the table and food in the pantry, as if the townsfolk had scattered mid-meal, Start your visit with a stop at the park's museum and visitor center, which is open from mid-May to mid-October, and a stroll through the park, which ballet earrings, ballet charm earrings, ballerina earrings, ballerina charm earrings, charm earrings, ballerina asymmetrical ear is open, weather permitting, all year..
Blackhawk Chorus presents "Coast to Coast": 8 p.m. May 19, 4 p.m. May 20, Lesher Center for the Arts, 1601 Civic Drive, Walnut Creek. Music includes a medley from "Oklahoma," "Georgia On My Mind," "I Left My Heart in San Francisco" and many other classic songs. $17-$25. www.blackhawkchorus.com. Historic Old Grandview Ranch Fundraiser: 4-7 p.m. May 19, Saratoga. Enjoy sculpture gardens, art galleries, and food and wine pairings. Take bus at Saratoga High school to estate. $175-$200. www.saratogahistory.com/grandview.